MANUAL TROLLEY Model: TM Capacity 500 - 5000 kg

Specially recommended for loads between 500 to 5000 kg, . Suitable for almost all hoists The trolley enables the exact positioning or easy traversing of large loads with electric hoist.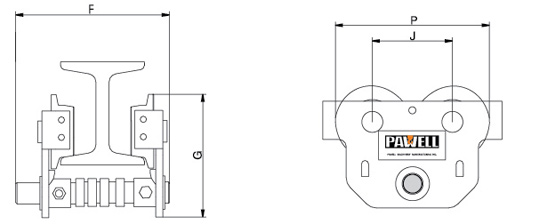 Features
• It has excellent rolling features due to machined steel wheels mounted on prelubricated,
encapsulated ball bearings.
• Adjustable to fit a wide range of beam widths and profiles (e.g. INP, IPE and IPB).
• The trolley wheels are designed for a max. beam profile incline of 14 % (DIN 1025 - part 1),
excellent rolling features are guaranteed by prelubricated, encapsulated ball bearings.
• Anti-tilt and anti-drop devices as standard.